WHOLESALE ONLY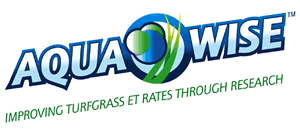 With fresh water supplies becoming severely limited around the world, the uses of water are being scrutinized more closely than ever before, especially the use of water for landscapes, athletic fields, home lawns and other non-agricultural uses. This means the development of turf grass cultivars with improved tolerance to limited or low quality water as one of the most important research objectives facing the turf grass industry.
Turf Merchants, Inc. (TMI)

is one of three major turf grass marketers, developers and producers who have joined resources to create the

Turf Grass Water Conservation Alliance. (TWCA)

. This non-profit organization will establish a science-based method for qualifying cultivars for drought tolerance and other characteristics related to water conservation of grass seeds at low cost. A national system of Digital Imaging Analysis (DIA) combined with rain out shelters in Oregon, Arkansas and Virginia, will produce a protocol for minimum requirements to insure the integrity of the program from breeding through final packaging.TMI's approach will be to establish turf grass under optimum conditions, allowing the full expression of above-ground and below ground growth and then impose a long term water deficit stress. Seed during the development of drought stress turf grass plots are monitored for their ability to maintain green cover under protracted drought stress, a process which identifies those cultivars with either low water use or extensive root systems. Those cultivars or selections at that maintain green cover for longer periods would delay the need for supplemental irrigation, with the hopes that natural rainfall can supply those needs before irrigation is required.
This approach to identifying turf grass cultivars with superior drought tolerance with as much as 21 day delays in the onset of drought stress symptoms will be marketed under the "Aqua Wise" brand. The criteria are very strict for acceptance into TWCA, and a variety must finish in the top statistical group to even be considered.